How to Configure Your New Website Purchase
(Page 7 of 8)
<< Index Page: Transferring Websites

Our five step guide to transferring your website or blog has already covered moving the domain name to a new registrar, backing up the site and preparing to move and uploading the site to the new hosting account. It's now time to get everything working on the new server before the visitors arrive.
There are three main areas to focus on:
1. Technical: Just uploading the files doesn't mean that everything will work like it should. You may need to CHMOD some files (set permissions like writing and executing), edit the files that access the database so they know where the database now is, what it's called etc., and take various other steps to ensure smooth operation.
2. Management: Traffic data is a valuable tool. You'd need to setup the stats so they are collected to your liking. Email addresses would need to be created. Etc.
3. Finances: You may need to setup PPC campaigns or take over advertising accounts / affiliate accounts to ensure traffic continues to flow. You'd need to change all the CPM and CPA ads - and other revenue generators - on the site to incorporate your own publisher or affiliate ID.
Technical
If it's a site you're new to, you'll be relying heavily on instructions from the previous owner particularly if it's a large and complex site. Our advice in step 2 was to get him to document the process.
Some of the "tweaks" you'll need to make to ensure everything is working smoothly:
1. If it's a dedicated server, you may have to set a service plan, allocate space and resources, create users etc., which your hosting company should be able to help you with. If you're on shared hosting you'll likely not have to worry about any of that.
2. You may need to modify file or folder permissions: CHMOD
3. You may need to edit files that access the database so they know where the database is, what the password is etc.
4. You may need to double check what's in the htaccess file to ensure it does what you expect it to do.
5. You need to double check all forms, feedback and comment functions to verify the destination.
6. You may need to setup cron jobs.
7. You may need to install scripts.
8. You may need to edit conf files.
9. Use Google Webmaster Tools and carefully go through all the options. There may be unseen problems on the old site that you can now rectify on the new server. For example, Google's WMT may show an error in the robots.txt file

"Line 1: ?User-agent: * Syntax not understood"

though the robots.txt file looks fine to you and there is no "?" there. That should be a cue to go digging around a bit. Yes, you may save your robots.txt files in ANSI format but the owner of this site may have created a Byte Order Mark problem by saving it as UTF--8 and now Google doesn't know whether to crawl your site and send you traffic ...or not!
Management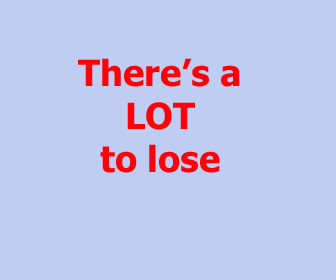 Create email addresses for all the emails that are in use at this domain. Setup your email client to regularly check for mail at these addresses. Caution: Don't forget to put some spam protection in place, you don't know how many junk mailing lists those email addresses are on. Be cautious about using a catchall address.
You may need to change the code for any free statistics the website is using, such as Google Analytics. There are several good reasons to do this immediately. For one, the seller may have given several potential buyers guest access to his stats which authority may still be valid.
Mailing lists: If the seller has a subscriber list using a company such as aweber then get it transferred.
Software licences: Licences for the forum or other software on the site may need to be transferred to your name if you wish to continue to use them legally and have access to bug fixes and upgrades.
What about agreements with merchants or drop-shippers. Will they transfer their agreements to you and what needs to be done to effect the change?
Have you taken over all the rights in the software, coding, design, subscriber list ownership etc? The contract may have covered these points but there may be other steps you need to take to secure ownership over some of the intellectual property.
You may want to go over log file settings to reassure yourself that logs will be collected and stored as expected and not automatically deleted after a week/month.
Offsite changes: If the seller referred to his product on his various web 2.0 profiles pages and other pages, or sites he controls, has he updated the references to show that the site has a new owner or that the contact email address has changed?

Financial
It's important that every single revenue source now points to you as the beneficiary for all payments.
1. Adsense or other affiliate codes need to be changed to your own publisher ID/account number. Check with the website's previous owner whether codes can be changed in a single SSI file or whether they'd need to be manually done on each page.
2. If the site has affiliates, you need to take over the account that manages the affiliates?
3. Advertisers, link-buyers etc., paying members, paying subscribers etc., need to know the new contact address. If they are paying by Paypal subscription or some other regular automated payment that needs to change so you receive the funds.
4. Payments out need to be similarly altered to avoid a situation where your valued partners (such as affiliates) don't get paid on time resulting in them withdrawing their support. Payments out include payments for all manner of services, software licences, third party links, bloggers or regular content providers, "rewards" to members (especially on PTC/ Incentivised sites), competition prizes or whatever other payouts the business is obliged to make.

Conclusion
Before you move to the final stage and change the name servers, test, test and test again.
Final step: Changing name servers.