Welcome!
Why take a banner ad on this site?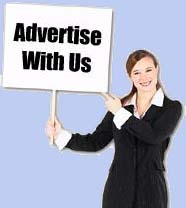 There is very little advertising accepted on this site and so your banner gets maximum attention.
Price: $50 per month per link on all pages except for the premium pages.
This page, this page, this page and pages linked to from the main navigation bar (1, 2, 3, 4) are premium pages from as little as $100 per month per banner (minimum term applies). Please make payment or contact us with questions.
Premium Page:
All other pages on this site are "Standard Pages".
Standard Page @ $50 per month:

Having Trouble with Paypal Payments?
If you have enabled encrypted payments on your PayPal account you will need to do the following things before you can pay:
1. Log in to your PayPal account
2. Click on the "My Account" link
3. Click on "Profile" (click the link itself, not the menu options that roll out from it)
4. Under the "Selling Preferences" heading, click on "Website Payment Preferences"
5. Under "Encrypted Website Payments" make sure "Block Non-Encrypted Website Payment" is turned OFF
At the moment the only option is:
Ads served directly by Google: If you wish to see your ad within our Google Adsense boxes - visible on most pages, including on this one - you can do it via a Google Adwords account. We have channels setup so you can identify the locations on our site that best suit your ad. Most Adsense slots have image ads enabled as well.
About this site
This site attracts entrepreneurs, businessmen and women, webmasters, people looking to work from home, active opportunity seekers and others seeking to make money on the internet. The content on here is geared to that specific market.
90.1% of the traffic is from the USA and UK, 6% is from the European Union. The next key countries are Canada and Australia.
The site serves in excess of 1.6 million page views a year to human visitors (excluding search engine and other bots and spiders). Of those 1.1 million are unique visitors. The most popular pages are the ones marked above as premium pages.
Some of the terms people find this site on (and on which we tend to rank high in search engines) are:
Home Business | Make Money Online | Buy a Website |
The figures are based on the Google Adsense stats and on our own server logs with a base month of Jan 2009.
Please use email to contact us: