Review of PepperJam

<< Return to Start of 101 Ways To Monetize Your Website / 101 Alternatives to Adsense.
To discuss this program or provide feedback on this review, please visit the relevant forum thread linked to below (registration required to post).
If you find this review and this site useful, do yourself a favour and sign up for our newsletter.
Disclaimer: This review was compiled in June 2012, but this is the internet and things change quickly (so this information is provided without warranty).

Should you get stuck on any of the terminology used, our Glossary might help.


Forum discussion for PepperJam
PepperJam REVIEW
PepperJam Quick Facts:
Program name: PepperJam
Country: US
Ad types: Banners, text links, pop-ups, pop-unders, video ads, search boxes, email ads
Ad formats/sizes: Extensive ad customization options available
Commission types / Payment Model: CPA, CPL, CPC, CPM
Rate per click/lead/etc: Rates subject to advertiser offers
Payment methods: PayPal, check, wire, direct deposit
Minimum payout: $25
Payout percentage share with publishers: N/A
Payment frequency: N/A
Auto-accepts ads / option for manual ad approval: Full control to choose which ads to display or not
Setup method: Manual code insertion
Skills and effort required to setup and manage: Average skills required to install the ads and manage every aspect
Time until relevant ads appear on website after signup/installation: N/A
Conflict with other programs and/or exclusivity: Conflicts with other pop-up/pop-under ads
Requirements / Restrictions: No questionable content of any kind, full list of requirements in their membership agreement here
Coverage and Geographic focus: Global coverage, focus on US demographics
Support/troubleshooting: Official glossary here, publisher FAQs here, live chat available through the dashboard
Contact info: 1 (877) 796-5700, online contact form and additional contact info can be found here
PepperJam Review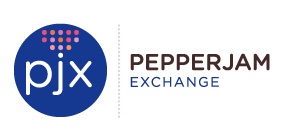 Founded in 1999, PepperJam is a well-established affiliate and contextual ad network and is one of over a hundred such programs we review on experienced-people.co.uk.
PepperJam's ads include regular banners, text links, pop-ups, pop-unders, video advertisements, email ads and sponsored search boxes. A big plus for the network is the extensive ad customization options it offers publishers to optimize each ad for their websites if they invest some time.
Even though PepperJam mainly offers affiliate (CPA/CPL) campaigns they do work with several affiliate and advertising partners and thus have campaigns of all kinds, including the aforementioned affiliate CPA and CPL as well as CPC and CPM banner or text link campaigns. Rates vary from campaign to campaign and are subject to advertiser offers, with some luxury and seasonal merchandise offers paying quite a lot indeed. PepperJam issues payments through PayPal, check, wire transfer and direct deposit (for non-US publishers) and use a minimum payout of $25.
Their inventory is quite extensive and also includes luxury and seasonal offers from various consumer-related niches as well as other popular products. Some campaigns can be considered "edgy", such as lingerie ad campaigns, but publishers are given full control over what ads are displayed on their websites via the network's easy-to-use dashboard. Reporting tools are equally functional and the publishers' time isn't wasted on cumbersome dashboards and bulky systems.
Support is great, as expected from a veteran ad network, live chat is available at local business hours and for everything else their tech specialists will usually reply within 24 hours. Pepperjam's official website is also great and includes useful FAQs and even an in-house glossary of commonly used terms.
Many publishers have only good things to say about PepperJam's services and inventory. PeppeJam's affiliate offers are usually compared with leading affiliate networks and their regular ads are often compared to ads from "big" ad providers such as AdSense and Chitika.
All in all, PepperJam seems like an ad network that stood the test of time for a good reason. They are reliable, pay on time and offer publishers many appealing methods to monetize their websites. Read about other monetizing programs at experienced-people.co.uk/1200-make-money-from-websites/ and you can leave your own comments and feedback about this program at our PepperJam forum thread.
---
Found our site useful? Do yourself a favour, sign up for our newsletter.