Review of Amped Media

<< Return to Start of 101 Ways To Monetize Your Website / 101 Alternatives to Adsense.
To discuss this program or provide feedback on this review, please visit the relevant forum thread linked to below (registration required to post).
If you find this review and this site useful, do yourself a favour and sign up for our newsletter.
Disclaimer: This review was compiled in June 2012, but this is the internet and things change quickly (so this information is provided without warranty).

Should you get stuck on any of the terminology used, our Glossary might help.


Forum discussion for Amped Media
Amped Media REVIEW
Amped Media Quick Facts:
Program name: Amped Media
Country: US
Ad types: Banners, text links, other unspecified types, custom creatives available on request
Ad formats/sizes: Several unspecified IAB-compliant creatives supported, extensive customization options supported
Commission types / Payment Model: CPA
Rate per click/lead/etc: Depends on campaign and ad offer
Payment methods: PayPal, direct deposit, wire, check
Minimum payout: Varies
Payout percentage share with publishers: N/A
Payment frequency: Several unspecified intervals, options for up to weekly payments for trusted publishers
Auto-accepts ads / option for manual ad approval: Limited options
Setup method: Manual code insertion
Skills and effort required to setup and manage: Average time and effort required to install and manage
Time until relevant ads appear on website after signup/installation: N/A
Conflict with other programs and/or exclusivity: N/A
Requirements / Restrictions: No questionable content of any kind, additional restrictions can be found in the program's terms and conditions page here
Coverage and Geographic focus: Global coverage, more offers for US markets
Support/troubleshooting: Support reachable through phone, email or chat, dedicated account managers available to assist, publisher FAQs here
Contact info: +1 321-549-0660, more contact info and online contact form can be found here
Amped Media Review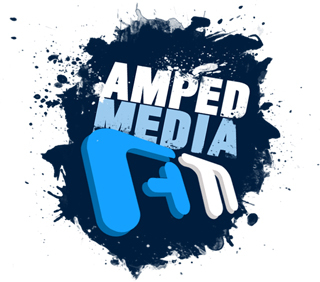 Founded in 2006, Amped Media is a CPA ad network and is one of over a hundred such programs we review on experienced-people.co.uk.
Amped Media only works with CPA campaigns. Their specialization allows them to promote various different CPA campaign models and offer customized CPA solutions in flexible promotion models.
CPA offers are promoted through publisher websites via various ad types including banners and text links as well as other ad formats. Moreover, custom creatives are available on request for publishers who want ads specifically made for their websites.
Their inventory is decent and includes several exclusive offers from big names such as Walmart and other exclusives for US markets.
Payout rates vary, as expected, depending on campaign and advertiser and payments are issued via PayPal, check, wire or direct deposit. Payment frequency is flexible and publishers can be paid in many different schedules, up to a weekly basis for trusted publishers. Minimum payout is also adjustable and varies depending on account age.
Support usually replies within 24 hours and can be directly contacted via telephone for urgent issues. Their staff is polite, competent and helpful without resorting to canned responses.
Amped Media does not have any minimum traffic requirements and never "turn away business regardless of the size". This does not mean they accept every publisher that applies just that they are rather flexible and evaluate each application individually.
Amped Media has a very customer-friendly approach and it shows throughout their services which are decent across the board. Their inventory and campaigns might not be the most varied in the market but they do offer some solid CPA solutions. Read about other monetizing programs at experienced-people.co.uk/1200-make-money-from-websites/ and you can leave your own comments and feedback about this program at our Amped Media forum thread.
---
Found our site useful? Do yourself a favour, sign up for our newsletter.