Make money from your MySpace account

(by a guest writer)
Myspace Opportunities: Offering MySpace users Layouts, Backgrounds, Graphics, Codes, Icons, Widgets, Music and Surveys.
MySpace is often blocked at networks in schools and workplaces. Helping people to unblock Myspace with Proxies and proxy related services can result in a small pay-off too.
Although there are a lot of businesses that have made their way to MySpace, the average age of MySpace users is far below that of the general population. As such, familiarity with the site and the operation of an active account there is required knowledge for most myspace related opportunities.
Entrepreneurs have often had success with MySpace by designing and giving away things that enhance users' profile pages, like layouts, backgrounds etc. Maintaining a high Free Line with plenty of free giveaways serves to generate buzz, get a product/site noticed and drive traffic/sales to a paid-for offering.
Alternatively, the high traffic could be monetised via advertisements instead of product sales. Unlike most content sites, free sites geared to myspace users can expect low click-through rates and low EPCs. They therefore are often best monetised with CPM ads i.e. pay per views ads rather than those that pay per click or per action.
There are plenty of sites offering MySpace templates, fonts, images and glitter. Some of the bigger sites make millions of dollars a year in advertising. Recently, a sixteen year old girl made the news for having made her first million with one of these sites.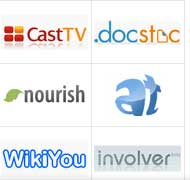 Myspace has also been successfully used to launch careers in music and showbiz. Many businesses, singers and actors use MySpace to promote their work. Getting "recognised" involves building a "strong" account with a large following of "friends".
Because popularity or a large number of friends can be a driver of interest in a huge way there is an active market in the better MySpace accounts. Selling IDs has been covered here already, so we won't dwell on this method other than to say it's possible to build an account and sell it for a profit.
Selling advertising space on a MySpace profile page: An account with a lot of friends and receiving heavy traffic is a valuable property for a link or banner.
Using MySpace groups to target niche markets: Selecting specific groups of people with specific interests allows for targeting an affiliate programs relevant to their interests.
Selling merchandise and affiliate products on the MySpace classified section. MySpace classified works just like Craigslist so that you can list products and services for others to find.

Last but not least: Networking! MySpace is home to lots of different business and high profile celebs who can be contacted for a possible Joint Venture or business collaboration. Many of these people are difficult or impossible to access in "real life" offline.
Start of this section | << Previous page | Next Page >>