10 Top Checks Before You Acquire a Website
Due diligence (DD) is the precautionary, pre-buying research buyers or their agents perform into various areas of a business that's up for sale. It ranges from verifying the information provided by the seller to making further enquiries into the functioning, accounts, staffing or other aspects of the business to unearthing information from elsewhere that impacts on the buying decision.
Due diligence on a website is even more an art than it is on a "Bricks and Mortar" business. And, as with any DD, the buyer needs to start early, be thorough and walk away if in doubt. There are always skeletons in the closet and it's up to the buyer to be an ace detective.
But where does he start? My good friend, Richard Parker, advises in his guide: "The investigation process begins the moment an Internet business becomes of interest to you. Your goal is to make certain that you uncover everything about any business BEFORE you buy it." (Get his due diligence checklist, it's worth it). Or hire your own personal expert to assist with the whole business acquisition process (including DD)
The below checks may look intimidating for the non-webmaster but most need just a little common sense (and these website tools are pretty useful too).


1. Verifying the ownership: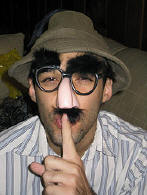 Confirming the owner can be tricky for some TLDs. And there are numerous other due diligence checks to be done on the domain. Fortunately, there are several useful tools to help, read about them here
But it's not just ownership of the domain that needs caution. What's the position on sub-domains, Squidoo lenses, or free-hosted blogs? How do you verify ownership of text/image/script content? Performing due diligence on other website assets and the purported owner himself.

2. Enquiring about the history of a domain:
Does the target domain suffer from some long term reputation problems? If it hosted adult content in the past it's probably not a domain the buyer wants for a children's resource. A domain that was blacklisted by anti-SPAM and anti-virus sites may take a long while to recover from that damage.
If you don't want to buy a site without knowing its history the Wayback Archive can be a very useful tool. There are some clever ways to use it: Tips on using this Internet Archive.
Other ways to research the past of a website (and you really should)

3. Confirming the traffic and stats
Hits, page views, unique visitors are all very well but has the seller excluded counts of visits/impressions from his own IP? From search engines crawling the site? Other crawlers and web bots? Is some of the free traffic he claims actually traffic that he has secretly paid for? Making sense of traffic stats.
Doing due diligence checks on website traffic claims


4. Confirming traffic continuity
The history discussed above needs to be clean but, remember, you're buying a site for its future, not its past.
For many websites search engines provide over 80% of the traffic. Yet this free traffic can disappear in a search engine algorithm change in less time than you can say Google. How do you tell a flash in the pan from a site that's going to be a long term search engine favourite?
Understanding search engine optimisation and rankings, recognising the quality of incoming links and telling the long term quality from the short term spike.

5. Understanding the business model and revenue flows
It's not often easily apparent how a site makes money but whatever the revenue source or sources careful examination is necessary. We'll discuss the main routes sites earn money and how you can conduct due diligence on the earnings. For example, affiliate incomes: Who is the company handling the affiliate program, how often are their payments, what are their terms and conditions, what do some searches for that affiliate company throw up - and disgruntled customers or lots of complaints? If the affiliate company has a forum it's worth spending some time there (though it goes without saying that threads could be heavily moderated to remove criticisms).

6. Recalculating Net Profit & Other Financials
Is the site really profitable? How profitable? The expectation of future profit is the number one reason people buy websites. The importance, then, of checking the figures cannot be overstated. Start here.
(Includes some indispensable tools and spreadsheets for analysing earnings, cash flow or anything financial).
7. Assessing the work involved in maintaining/building (we are editing this content, link will return soon). In the meanwhile, understand the technologies involved
8. Reading between the lines
Almost every single sales listing lies about something, exaggerates about something else or conceals something. Here's a guide to working out what they are not telling you.
9. Miscellaneous Other Checks
Legal: You can check PACER for lawsuits; get a copy of whatever is on public record for the company; get personal statements/undertakings from the directors on the debts, taxes paid and misappropriation of intellectual property. (Check for a good lawyer if you can't do this yourself: Martindale-Hubbell® Peer Review Ratings)
Running a search on tools like ebizvaluations throws up a lot of useful information in one place - from traffic rankings to number of pages listed in Google to PR of the site's highest ranking pages to which major directories the site is listed in. SEMRush estimates various other marketing related metrics. And we have a large collection of other tools here.
Go through the website's FAQ page, contact page, sales page etc. to see what they are offering their visitors/ subscribers/ members. Any talk of free free technical support, free phone consultations etc., are obvious costs which should have been properly accounted for in the figures provided.
The URLs at the site that the owner has blocked search engines from spidering may be worth exploring. Some may be listed in robots.txt but that's not the bottom line. Blocks, redirects and 410 responses (page permanently removed) may be stored in the htaccess file or server config file in Apache and ISAPI rewrite on IIS servers or even in the php or asp scripts.
If the site has been listed on an auction website, extracting the title of the thread (or text from within it) and using that in a search engine sometimes throws up interesting and informative discussions about the site sale elsewhere.
Setting up a Google Alert for the site name, the URL and even the auction listing thread should alert you to current conversations about the site.
The robots.txt file, found in the root directory, tells robots which directories to keep out of. Sometimes the block is security driven, but it could also be because the owner doesn't want anyone to see the files in there. Whatever their purpose browsing through those directories often proves illuminating, and it's completely legal.
Find the main keywords for the site and run them through the Google Trends service. If there's a sharply declining trend then people just aren't searching for those terms as often as they used to - traffic will likely keep declining even if you improve the site's SE rankings.
Bear in mind that there is no 100% checklist for due diligence. It varies based on the type of site, the sources of traffic, the revenue streams etc. For example, if the site gets most of its income from affiliate programs you may want to examine the measures it uses to prevent clickjacking e.g. use of X-Frame-Options.
More coming soon...
Conclusion:
Now that you have the facts you need to return to valuing the business. If you've uncovered damaging information it is quite acceptable to revisit the price negotiations to ensure you're getting a fair deal: Valuing websites.

(we are editing this content, link will return soon)